WIN: What Type Of Maltese AC User Are You?
Ahhhhh finally; June in Malta. The month when we're officially over the three-month-long heat wave we're not even half-way through.
The month during which we pretend we actually like and the heat, because sometimes the shade is still cool and you can hide there. The month we realise we don't have time to get our summer body on in time for beach season, because it's already beach season. The month we begin to regret not savouring the cool winds of April and May.
How nice.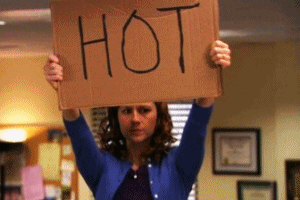 Thanks to technology though, there are things we can use to battle the fiery rays of sun-death. They're called air conditioners
And we love them. And, we all use them differently.
Some of us like to make our bedrooms as cold as whatever lies North of The Wall, and bury ourselves under a full-on quilt, even though the time for quilt-using is long gone.
Some of us only switch our AC on when we need it.
Some of us get anxiety if the temperature setting isn't set on an even number.
So, what kind of AC user are you?
Take our quiz below to find out, and let us know if we got it right.
So, how did we do? Regardless of how accurate the result, we hope it reminded you that it's about time you check up on your AC.
And Panta Lesco are here to help you with that.
Whether you need some yearly maintenance done, or you need a new unit, or you've just made the decision to purchase your first AC, Panta Lesco have all you need.
They've got a €100 voucher to give away to one lucky person, just in time for summer.
All you have to do to be in the chance to win is fill in the Google form below. Please note that all email addresses will be collected and passed on to Panta Lesco.
Click here to fill out the form.
Tag a friend who likes to keep their room at sub-zero temperatures