WIN: 9 Sexy Burgers That Prove Japanese Food Is More Than Just Sushi
The Japanese/American crossover you didn't know you needed has just landed in Malta – and it's about to be your go-to spot sooner than you think.
The latest eatery to land in Sliema is Ichiban; a Japanese burger joint that hits you right in the umami.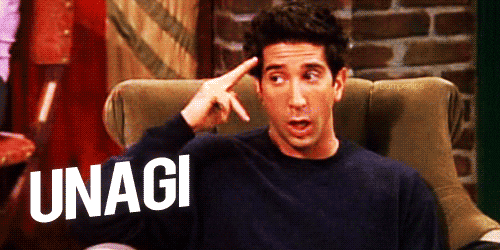 Ichiban combines all your favourite Eastern flavours with our Western tendency to stick a piece of meat inside a bun. We popped down there last week to check out what they have on offer and picked out nine of their sexiest burgers.
Oh, and keep reading to find out how you can get your hands on one of them for free.
1. Teriyaki Chicken Burger
A soft, melt-in-your-mouth chicken thigh drowning in a soy sauce on a bed of crispy lettuce and paired with Japanese mayonnaise. You can also order the wagyu beef version of this burger, paired with grilled onions.
2. Shake Burger
Light and refreshing; a healthy piece of grilled salmon and smooth avocado, on a bed of lettuce and onions placed between a soft brioche bun. Paired with teriyaki soy sauce to add a bit of bite.
3. Classic Wagyu Burger
If you're just looking for a classic burger, this is the one for you. A homemade wagyu beef patty, lettuce, tomatoes and grilled onions. Ask for it cheesy if you're feeling a little naughty.
4. Ebi Katsu Patty
This is quickly becoming Ichiban's best seller; a deep-fried shrimp patty topped with thinly-sliced cabbage. The patty is paired with a tartar and yuzu ponzu sauce, a citrus-based sauce made with yuzu fruit and soy-sauce, that gives a quintessentially Japanese umami flavour.
5. Kimchi Jijimi Beef Burger
Ok, kimchi is technically Korean, but this burger is still pretty damn tasty. The homemade wagyu patty is paired with the Korean-style spicy cabbage, bacon, and teriyaki.
6. The Ichiban Burger
Ichiban means 'number one' in Japanese, and this really is their 'number one'. A twist on the classic wagyu beef burger, that is essentially the same thing with a secret sauce, The 'miso mayonnaise' is a sauce that the head chef came up with together when they were first planning the eatery.
7. Bulgogi Burger
Bulgogi literally translates to 'fire meat; its a dish made of thin, marinated slices of beef or pork. The bulgogi burger includes pork and melted cheese, paired with bulgogi sauce. The sauce is made of soy sauce, sugar, green onion, garlic, sesame seeds, sesame oil, and ground black pepper.
8. Yasai Burger
This one is Ichiban's vegetarian option. A chickpea patty on a bed of crispy lettuce and tomatoes, paired with their signature 'miso mayonnaise' sauce. And to be honest, we could eat a bowl of that sauce on its own.
9. Tori Karaage
If you're a brave eater, or you love fried chicken, this is the burger for you. A massive piece of deep-fried chicken placed between two brioche buns and paired with sriracha and Japanese mayonnaise. Plus, the classic lettuce and tomatoes for balance, of course.
And burgers aren't all they've got to offer.
Each of their burgers comes with a drink and a portion of fries, and they've got four variations of fries for you to choose from. Apart from classic fries and sweet potato fries, their sichimi fries come with a spicy seasoning and the furikake fries are garnished with a nori seaweed and fishy seasoning.
If you're not in the mood for a burger, you can always pick up a salmon and avocado salad, or a hadaka salad.
Hadaka means naked in Japanese, and this salad is basically a naked version of their wagyu burger. Beef, mixed salad, and no bun. You can also pick up a side of a seaweed salad or fried gyoza dumplings.
But don't you dare leave without trying their desserts, known as taiyaki
A taiyaki is waffle batter cooked in the shape of a fish that is traditionally filled with a red bean paste. But Ichiban have gone and mixed things up a bit by creating two new versions; one filled with custard, and one filled with everyone's favourite chocolate-hazelnut spread.
And believe us when we tell you this; they are divine.
They also have a variety of soft ice creams and milkshakes, including a matcha green tea milkshake.
If all of this has got your mouth watering and your tummy rumbling, we've got a meal for two to give away
If you want to take someone out for a tasty Japanese/American meal, we've got you covered.
All you have do is tag them in comments below and wait patiently. And you and a loved one could be off for a tasty meal pretty soon. And if you don't have a loved one to take with you, a slightly reluctant relative is (probably) suitable.
Tag a friend who is always hungry and would love one of these burgers