American Horror Story Villain Wears Maltese Designers On Cover Of Canadian Men's Magazine November Issue
Charles and Ron have once again made Malta proud by reaching the far corners of the globe with their designs. This month's November issue of Vulkan, a Canadian men's magazine, features American Horror Story's Leslie Grossman on the cover and she's wearing their tulle skirt.
The American actress, who rose to fame for her role as Mary Cherry in Ryan Murphy's turn-of-the-century show Popular, is currently playing the role of Camp Redwood's sadistic show runner who framed the janitor for her murder spree in 1970.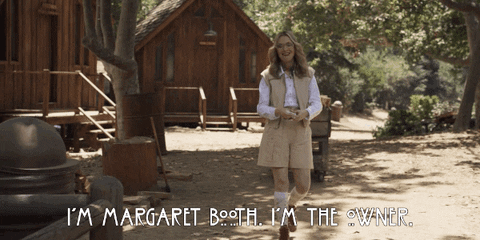 Speaking to Vulkan of the role on AHS this season, Leslie exclaimed how the role of Margaret Booth is "totally bananas, very extreme," and goes on to explain how she enjoys playing roles of "people that are so different from yourself".
"She is very strange and it's a lot of fun playing that strangeness; maybe the most fun I've had on a job."
Tag a friend who's obsessed with American Horror Story!